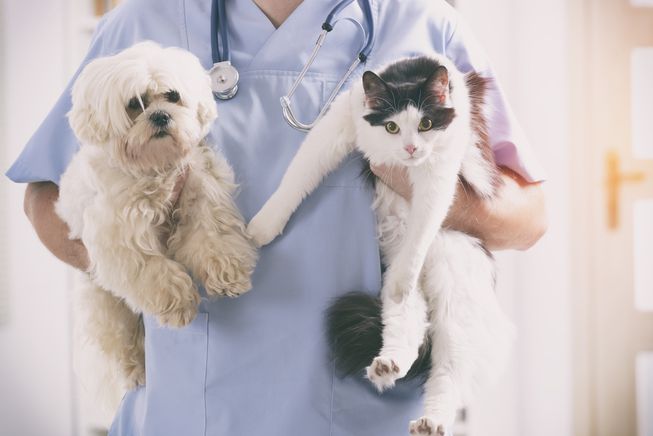 LAW requires that any pet adopted from a Utah shelter MUST be spayed/neutered within 30 days of adoption. Failure to comply with this law will result in confiscation of the animal.
PLEASE NOTE: We do not have a veterinarian available to offer spay/neuter procedures at the shelter.
Spaying and Neutering Pets Saves Lives!
Choosing to have your pet spayed or neutered is very important for several reasons! It helps your pet stay healthier and happier, and most important of all, the choice to spay or neuter your pet helps save the lives of those without homes. How, you ask? Because it reduces the number of accidental litters being born, which means fewer pets entering shelters, where they may be at risk of being killed.
Basics of Spay and Neuter
The word "spay" is the common term for surgery to remove a female animal's uterus and ovaries so she cannot get pregnant. The word "neuter" refers to surgery for a male animal, which is the procedure to castrate a male animal by removing his testicles.
Spay and neuter surgeries are performed by veterinarians, who do the procedure to sterilize animals, making it impossible for them to have babies. Both surgeries are done with the pets under anesthesia, so they don't feel any pain.
Spay or Neuter your Pet!
Spaying or neutering is one of the greatest gifts you can provide your pets, your family and your community. It is a critical part of saving the lives of homeless pets. These routine and safe surgical procedures can help prevent medical and behavioral problems from developing in your pets. They also help decrease the number of pets entering shelters, and free up homes for other pets by preventing unwanted litters. By getting your pets spayed or neutered, you are doing your part to help save homeless pets.
The Benefits of Spay/Neuter
There are other benefits of spaying and neutering for pets, their families, local shelters and the entire community.
When female pets are spayed, they:
Have no risk of uterine infections, ovarian or uterine cancer
Have a greatly reduced risk of breast cancer
Do not go into estrous or heat, which means they will not have bloody discharge or attract unwanted attention from male pets
Have no risk of accidentally getting pregnant
When male pets are neutered, they:
Have a reduced risk of testicular cancer
Are much less likely to spray or urine mark in their home
Are less likely to attempt to escape their yard or home in search of a mate
Are unable to impregnate female pets
Are less likely to bite or exhibit aggressive behavior (with studies showing that most dog bites on humans are from unneutered dogs)
Get the Facts About Spay/Neuter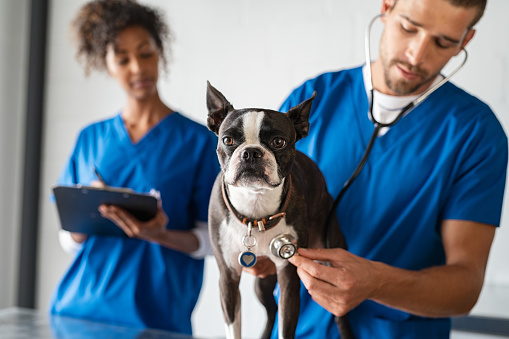 Some people opposed to spaying or neutering animals believe the myths associated with having a sterilized animal. They may believe that removing pets' reproductive organs takes away their sexuality. This is a common myth among people who worry that neutering their male dogs will make their pets less masculine.
In addition, some people who have a single pet may feel that, because their pet does not come in contact with other animals, he or she does not need to be neutered or spayed. But there are many other benefits to having pets fixed besides preventing unwanted litters. Plus, accidents happen — even when people are careful and diligent about keeping their pet isolated from other pets.
There are many myths surrounding spaying and neutering. However, it's a fact that these simple, safe surgical procedures not only enhance the lives of your pets, they help save the lives of homeless pets in shelters. Learn the truth behind three of the most common myths.
Myth: Female pets should have one litter before spay surgery.
Truth: There is no evidence that allowing female pets to have one litter helps them in any way. In fact, spaying female dogs and cats before their first heat cycle eliminates their risk of ovarian or uterine cancer, and it also greatly reduces their risk of mammary cancer.
Myth: Spaying or neutering pets causes them to get fat or lazy.
Truth: Spaying or neutering pets removes sex hormones, which in turn can decrease metabolism. However, pets generally become overweight due to lack of an appropriate diet and sufficient exercise, not from being spayed or neutered. As your animals age, it is important to adjust their diet and exercise regimen accordingly, so they remain healthy later in life.
Myth: Spaying or neutering my animal will make him or her feel less male or female.
Truth: Animals have no concept of their sexuality, and spaying or neutering will not cause your pet any emotional stress or change your pet's natural disposition. In fact, it does just the opposite. Usually, pets who have been spayed or neutered have less aggression and a more even temperament because of the hormone changes that occur following the surgery.
Why Spaying and Neutering is Critical for Keeping our No-Kill Status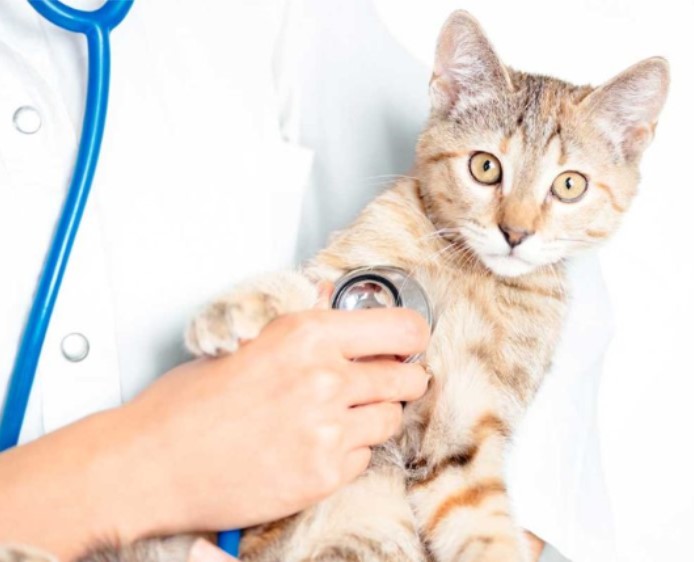 When you choose to neuter or spay your pet, you are directly affecting the amount of space available at shelters for deserving homeless animals. By sterilizing your pets, you make it impossible for them to have unwanted litters of animals, who may end up neglected and abandoned — or relinquished to shelters.
How Much Does it Cost to Spay or Neuter a Pet?
The price to neuter or spay a pet varies widely. Some vets may charge additional fees for things such as pre-anesthesia blood work to ensure the pet's liver and other organs are functioning properly, and many other factors affect what a veterinarian in private practice may charge. Below is a list of veterinarians in the Ogden area.
Local Veterinarians Note: Not endorsed by Weber County Animal Services.
Cats are Critical!
Since cats come in to heat repeatedly and have five to seven kittens in each litter, an unaltered female cat can produce hundreds of kittens in a lifetime. Though many people think cats "can take care of themselves," it's simply not true and spaying and neutering is critical. Feral cats are a special challenge. For more information about feral cats, click here.